(877) 678-8726
- 1 WEST CAMERON AVENUE - KELLOGG, IDAHO 83837
Turbo Liner Coating Application and Industrial Coating Process
A Turbo Liner bed liner is applied in a uniform manner which allows you to get a nice even coating on every surface. You'll get a solid bond to every surface making Turbo Liner is one of the nicest looking and toughest liners on the market today. Turbo Liner can be applied on virtually any surface whether it be a truck bed, wheel flares, rocker panels, etc. You can be assured that with Turbo Liner you will receive a nice factory appearance on any surface.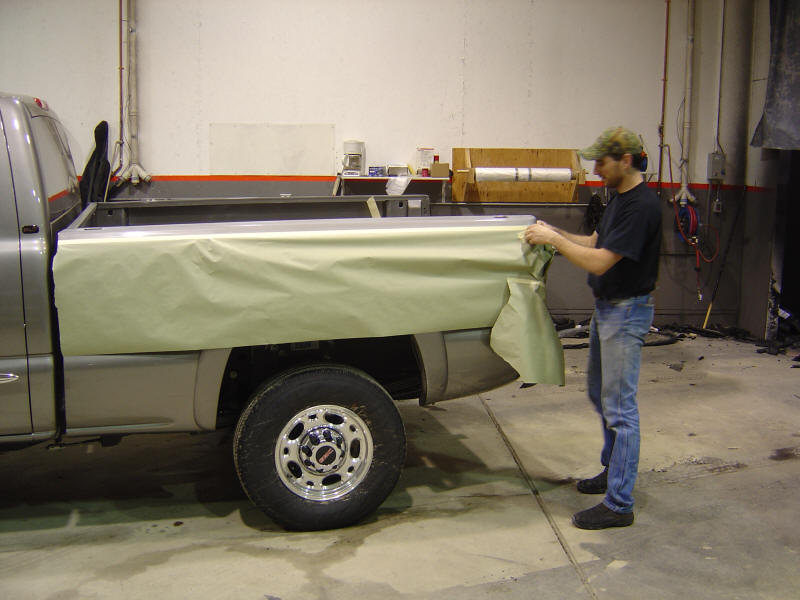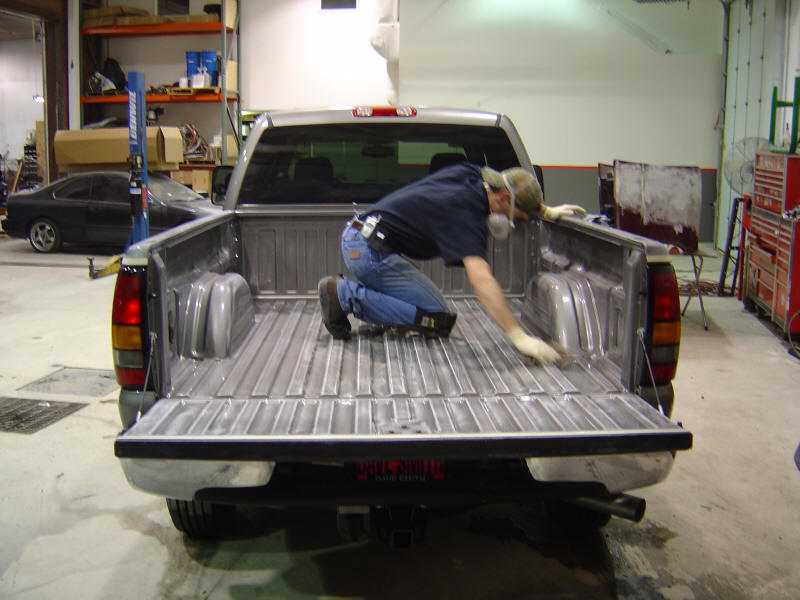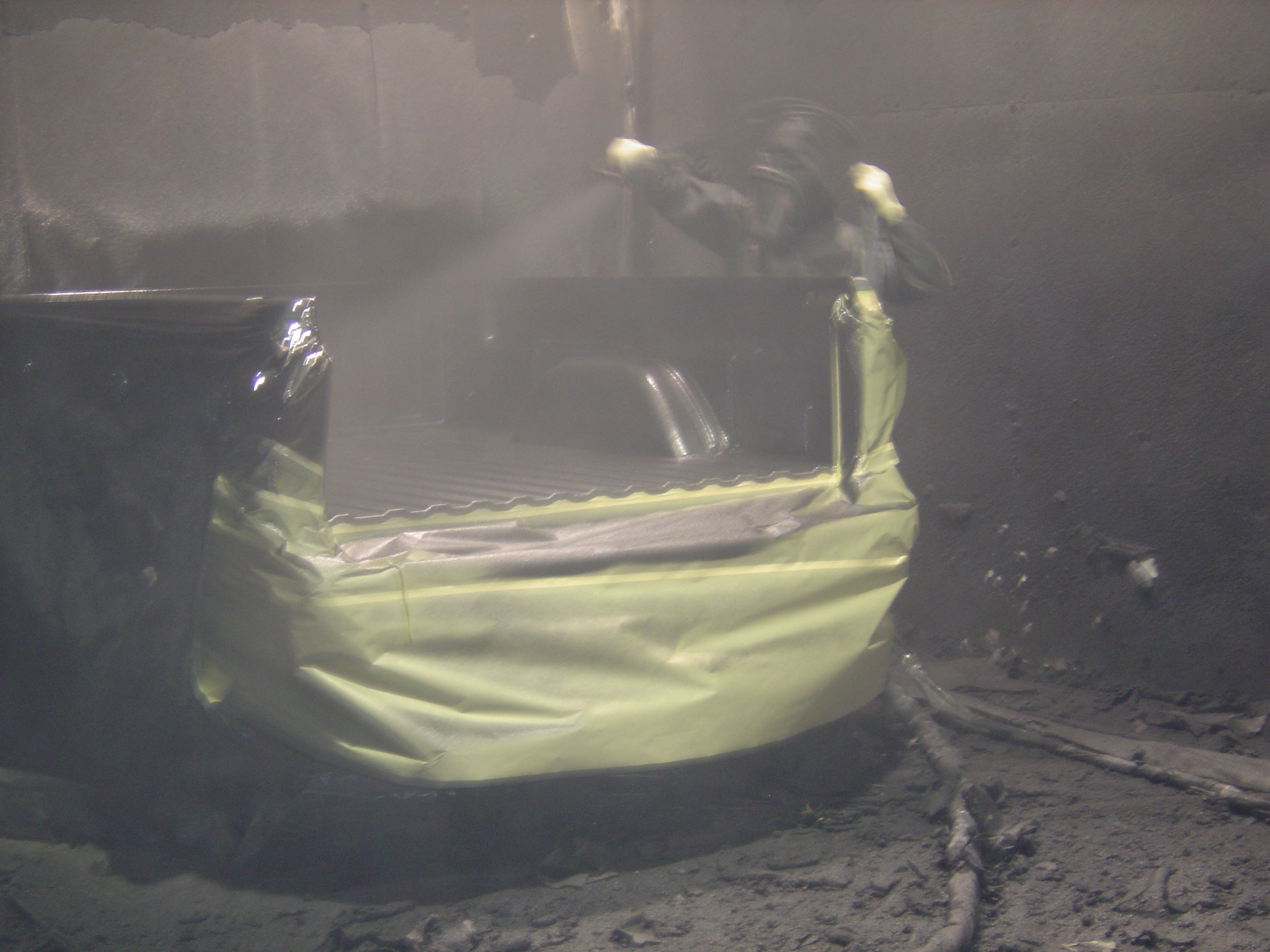 Preparation is one of the key elements to making a good bed liner or coating. Here you will see that the truck has been cleaned with acetone to remove any waxes or contamination that might be on the surface.
You must mask any area not to be coated this will eliminate any possibility of over spray problems. Once you have masked off the area you must sand the bed with a DA sander to etch the surface to help with adhesion of the bed liner. When finished you pull the vehicle into the spray area.
Once the spraying is complete remove all masking material and reassemble all parts that may have been removed during the prep and masking process. As you can see in the photo above, once the liner is complete, you'll have one of the best U.V. and color stable bed liners on the market today. Turbo Liner has a nice texture giving you a factory like appearance.
Franchises are designed to lock you into a contract that benefits the franchiser
and not you the franchisee.  We want you to make money from the start without
all the extra overhead.
Click here to receive additional information and
Become a Turbo Liner Dealer
Contact Us: (877) 678-8726
1 WEST CAMERON AVE. KELLOGG, ID 83837